After launching Xiaomi's Mi 11X Pro with a 108-megapixel Samsung HM2 primary sensor in India, it has been revealed that the company is working on a 200-megapixel sensor.
Xiaomi is preparing to bring the new smartphone with 200 megapixel camera sensor. The new report has revealed that Xiaomi's Mi 11X Pro, built from Chinese technology, is working on a 200-megapixel sensor after launching with the 108-megapixel Samsung HM2 primary sensor in India. There has been news about the 200-megapixel sensor on the Internet for quite some time. It is reported that Samsung is working on 200 megapixel ISOCELL sensor camera. Through Tweet and Weibo, the Tipster digital chat station has confirmed the 200-megapixel sensor technology. In the tweet, Xiaomi made no explanation for launching the 200-megapixel sensor smartphone. An old post by Weibo in which Ice Universe claimed that this particular ISOCELL sensor is being developed by Samsung and has a 0.64-micron pixel.
Also read- Now change these 7 settings of WhatsApp, from last scene to profile, details will always be safe)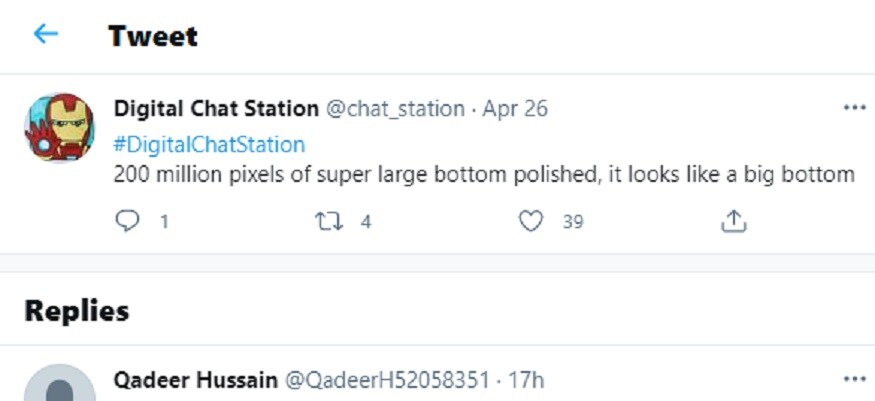 Screenshot: Twitter.
This is not the first time that Samsung's name has emerged as a manufacturer of 200-megapixel camera sensors. Apart from a tweet from Ice Universe, WHYLAB also claimed that Samsung is working on this sensor. WHYLAB claimed that the Samsung camera 200-megapixel sensor built with this technology is 1 / 1.37-inch and has 1.28-micron pixels. (Also read- JioFiber, BSNL, Airtel: these are the 5 best plans with 100Mbps speed, unlimited data will be available at a lower price) In this, 4-in-1 as well as 16-in-1 pixel binding technique, you can make pixel binding according to your convenience in the pictures clicked. In addition, the sensor was also tapped to record 16 thousand videos. At that time WHYLAB also said that the sensor can debut in the ZTE Aux On 30 Pro 5G, however, the smartphone was launched by Samsung with a 64-megapixel sensor. Mark Peters of LetsGoDigital claimed in a tweet that the Samsung Galaxy S22 will have a 200-megapixel sensor. He also shared a 3D product render with Technizo Concept exposing the 200-megapixel Olympus camera, but there is no concrete information in this regard so far.